Weekly Retool Office Hours
Tuesdays, 11am-12pm PT
Thursdays, 11am-12pm PT
Sign up for Discord here and join us for Office Hours here with your questions or just listen in and hang out!
We're usually a cozy group of 2 to 10+ users at a time and it's been really great getting to meet everyone (and your dogs and birds!).
How to see upcoming events and indicate interest in joining:
Ahead of time, you can see the upcoming events and indicate your interest. Still, we welcome drop-ins even if you didn't indicate interest in joining beforehand!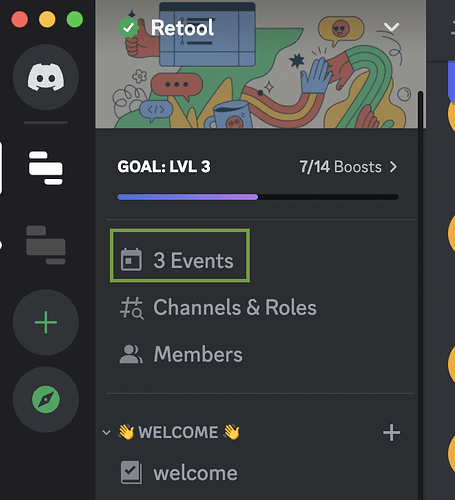 For example, you might see these three upcoming events and click "Interested" for tomorrow's event at 11am local time (Pacific) if that fits your schedule: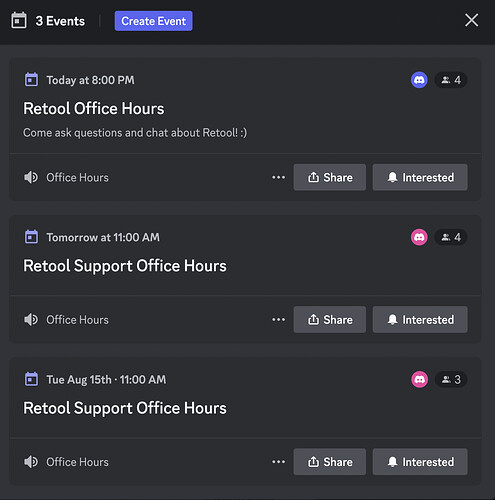 How to join when the Office Hours event starts:
Click Office Hours from our Voice Channels: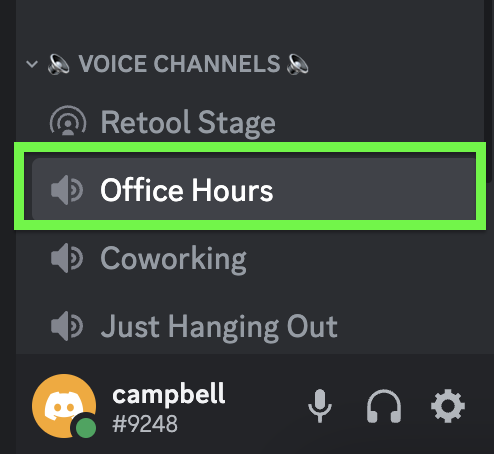 Please comment in one of our Discord channels if you have any questions at all about getting in