Hello,
I'm having difficulty conditionally setting the text row colour with the new tables.
I've tried this which I believe worked in the past: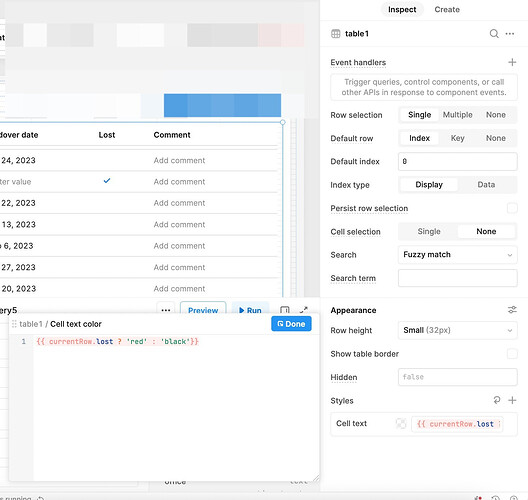 This returns this error: ReferenceError: currentRow is not defined - try using the shortcut ⌃SPACE to show an autocomplete menu.
Is this no longer possible with the new tables? Is there something that can achieve this desired effect?
Thanks for any help you can give!
Alex