I have a Google Maps API integration and am using map box component.
I want the Mapbox component to display all of the addresses in my database as points.
My Google resource query only allows me to return strings and not arrays. I can put in a shed load of strings and script them out as points like this: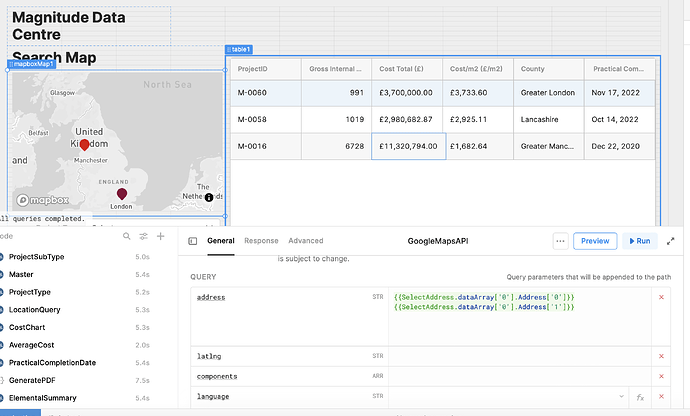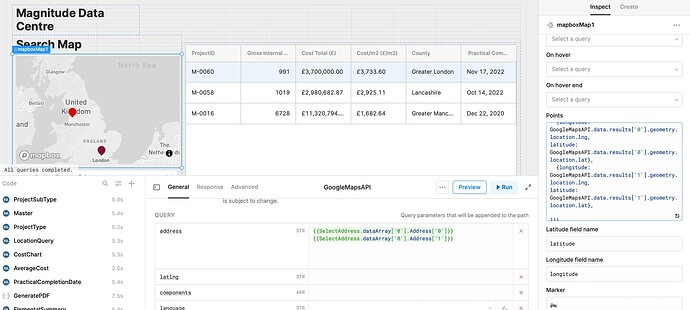 but this is very time consuming and the code will continually have to be updated every time there is a new piece of data added to the data base.
Is there a way of getting an array in the Google Maps resource?
This seems to be the hold up as the following only seems to return the first value in the database: