I'm having trouble getting data from a query to display as points in the Mapbox visualisation.
Currently my query returns one column for longitude, and one for latitude as shown below: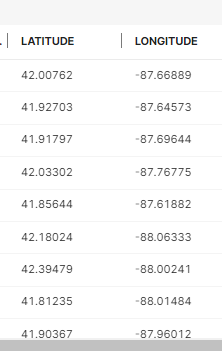 However, when I go to put this into the visual, and format the data from the query as an array - no points from my query pull through:
How should I format the points formula to correctly pull in values from my underlying query?
As an aside, how do I get the default lat and long co-ordinates to just use of the values from my query (one of the results I return in the table is called 'Club', and has lat and long coordinates - I would like the default to use that, can I filter the table to only return the results for that one row?).
And secondly for the GeoJSON, I don't want this to show - how can I disable it?
Thank you!