Jira returns 401 Unauthorized after a few days
Hey everyone,
I am facing an issue with Retool and Jira.
I have successfully authenticated to Jira using OAuth2 [image1]
After authenticated, I can run the workflow and create Jira tickets with no issue [image2]
After a few days, when rerunning the workflow, I see the error 401 Unauthenticated when trying to create the Jira ticket [image3]
What could be going wrong? Did I configure something wrong, or is this a bug with the token management from the Retool side?
Thank you
Image 1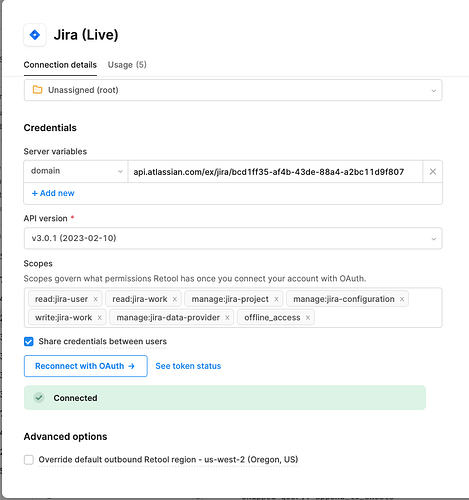 Image 2


Image 3