Hey all, found a bug with dynamic columns where the column widths are acting unhinged and are not controllable.
The column width defaults to something static (renders to 100px on preview, from what I see).
Any changes made to the width snaps back to the default: instantly on double click (attempts auto width) and within a second when manually dragging to set the width.


All of the above columns are dynamic-columns.
---
There's a second, related bug with the Table where, dragging to adjust with adds the column headers to the different selectedRows[] properties. This also triggers events related to row selection.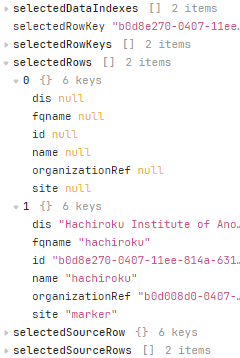 id is a static column, the rest are dynamic. The edge case of the extra row showing up breaks a lot of existing logic related to row counts and comparisons, and also triggers unwarranted events.
---
Captured the above on self-hosted running backend 3.12.1
Keen to know if anyone has workarounds or fixes for these.