I'm trying to make a simple pie chart that shows what percentage of items are owned by a specific user, however, no attempt to group by count of items works. Take the following simple example:
Bob should have 50% of items, and Mary and Jon 25% each. However, no matter what the selected aggregation method chosen is, it always sums the values of the items if they can be cast to numbers.
See: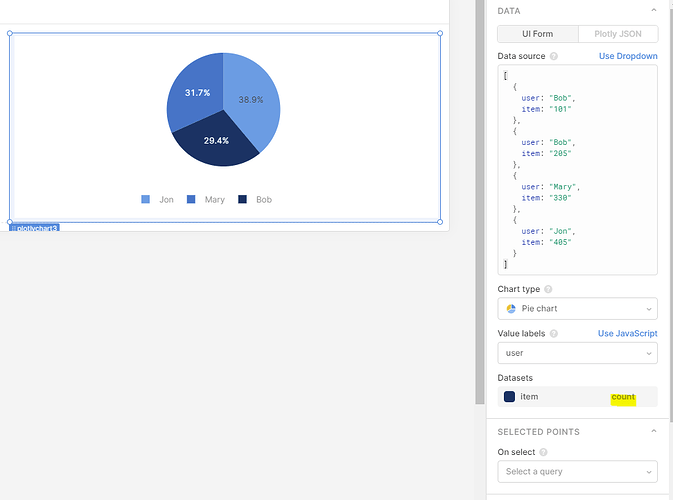 The only way to actually get it to function as expected is to remove the dataset, and add a blank one - now we get the chart showing as expected. See: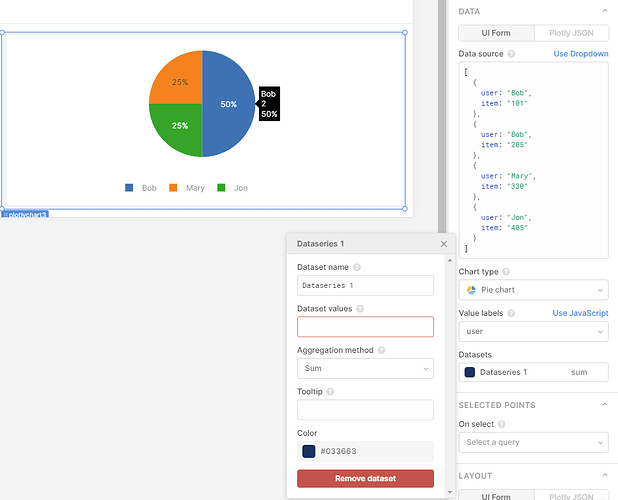 Is this by design, or is it an unexpected behavior?
Thanks!