The 'Cancel' button in a editable table is hidden. It is still possible to click on it (and still works) by clicking on the left side of the 'Save Changes' button.


Another strange behavior I've found is the disappearance of the table toolbar when using the following settings in the screenshot below. The toolbar shows up after enabling the download button.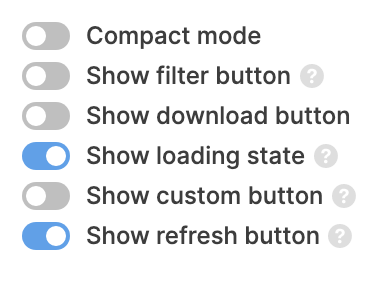 Both tested with latest Chrome and Safari.