I'm using nested list views and inside of a nested list I have a drop down menu, with one item having the click action Go to app, and the other item having the click item Go to URL.
In the "Go to URL" case I'm able to use the ri array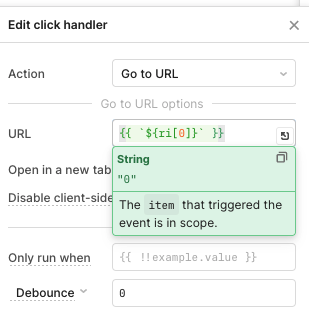 But in the "Go to app" I'm not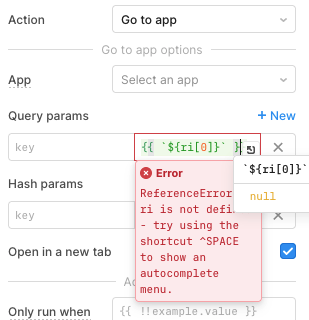 Seems like a corner-case bug in implementing nested arrays! I can obviously work around by using go-to-url to go to the app.