Hi all—we've added a new page to admin settings so that Retool admins have visibility into their aggregate Retool usage in a single place.
Today, Usage Analytics are available across all Enterprise plans, including self-hosted and cloud customers.
We know that a line of sight into your business operations is critical to decision-making as you scale. With Usage Analytics, you get:
One place to monitor all app and user adoption
Better insights to effectively manage your team and apps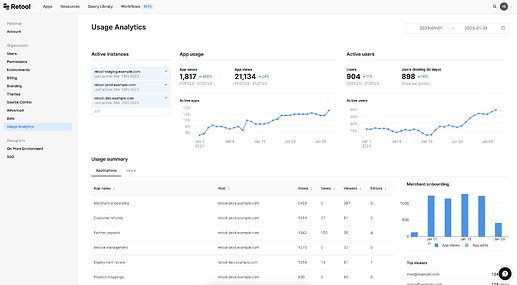 For those using Retool on cloud, you'll find them on by default in your admin settings. For those with self-hosted Retool instances, visit our docs for additional details about setup. Check out our launch blog post to learn more.