I have a very weird issue I am facing. I have this resource of Rest API. I want to use it in a loop block in a workflow to get the necessary data.
When I set up the workflow loop block and pass the URL params as a variable, the response I get is just message.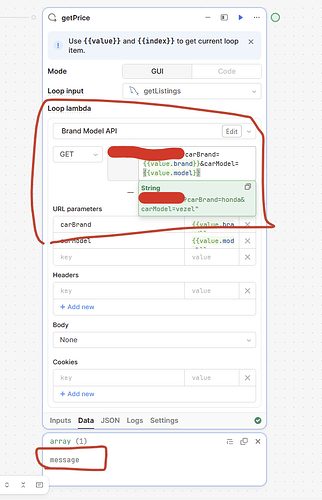 In the same loop block, if instead of variables I pass actual values, then it works perfectly.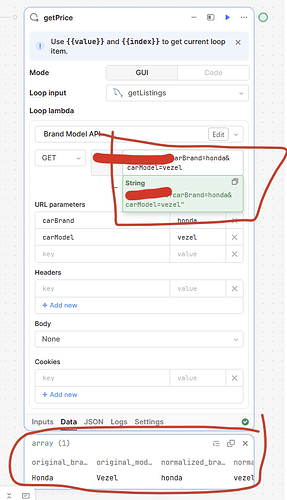 I tried to just use the resource directly out of the loop block and in there, the variables also work fine.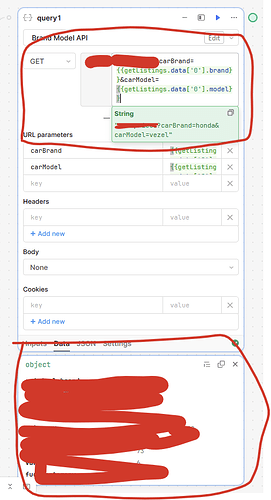 Can anyone please help me understand what I am doing wrong and how to fix this?