Hello,
When editing a script, we have this small real-estate to enter the code for the script: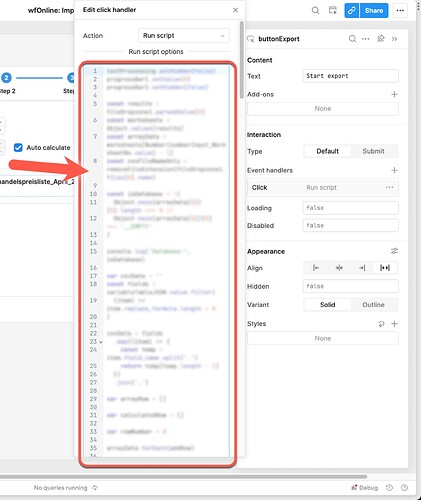 As you can see, the editing area is very limited. We now copy the code to an editor, than paste it back in the edit box in Retool.
Is there a more elegant way of doing this?

Patrick