Greetings. Our previous setup was here.
When I logged in to update my credit card I was instructed to create a new portal (?!?)
So I created this.
https://everseadmin.retool.com/
I get a message that says my trial has ended. And it appears my previous setup and configuration has disappeared.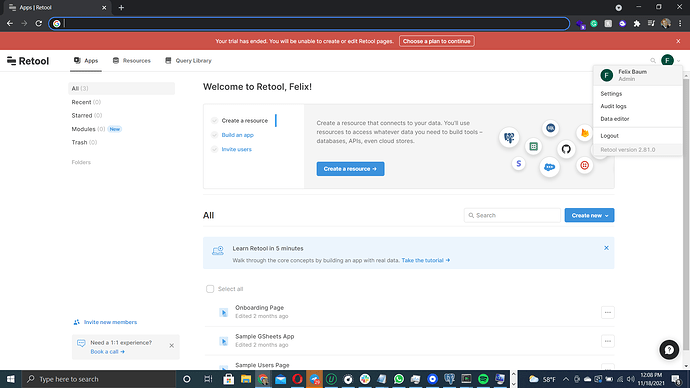 Please advise!