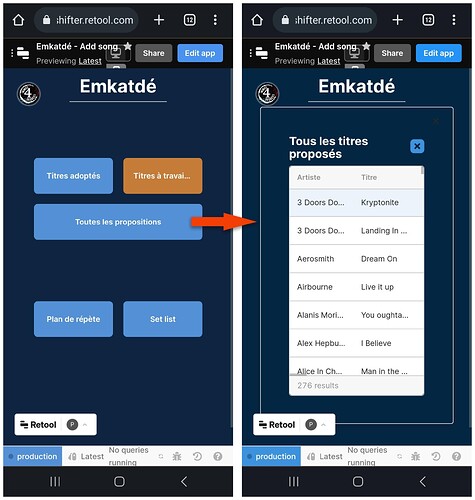 Hello!
As you can see on this picture, from the home screen, 5 buttons open modals.
I set the width and eight to 100% or auto but there's is still a huge margin surrounding the component. As there already is a mandatory margin around the table, very few space is left for the data.
Does someone know if it's possible to make the modals full screen?