Hi, I am using a newer table to display data from a google sheet. The query pulls up all the columns but I run into an issue when try to utilize the new tables. There are several columns that are reporting the column key is not found. Because of this, no data is displayed on the table for the column.
However, I noticed that if I try to change the source for the column I can see it is displaying the value properly in the dropdown.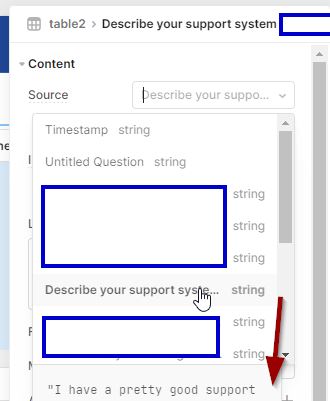 Anyone else running into this? I wonder if the the table header is too long or possibly an issue because it has a "?" in it. The data is from a google form and some of the question headers are a little long.
I have tried using A1 notation and Change the Data Types from typed values or formatted stings with the same effect.