Hey Kalli! Welcome to the forums

You should be able to view your connection strings this way: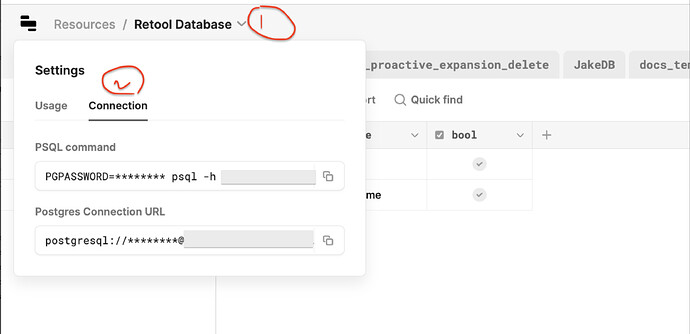 https://docs.retool.com/docs/retool-database#connection-strings
Ah, then I think your org might be in the next rollout phase! We're slowly enabling connection strings for all orgs

Hey Victoria,
Any idea how long this will take and if it's available for the Team plan?
Hey Kalli! Hmm, it should be any day now. I can also try to get you early access if you'd like

and yup, should be available on all plans!
Hey Victoria,
We would like to join the early access. If that's still possible
Hey Kalli! Let me look into this for you. In the meantime, when you click on the "Retool Database" dropdown, do you see this "Connection" tab?
Still not showing up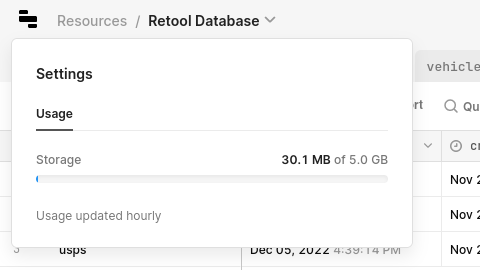 Would you mind confirming your subdomain? We may have enabled this for a different subdomain

I'ts working, thanks allot