Hello guys,
I hope you guys are doing well!
I have a question regarding the Retool Database, I am trying to connect my Google Forms to the Retool Database with Make or Zapier. For this, I need to use PostgreSQL, but I don't know where to find the data to fill in to get the connection to the database. I tried it with a Connection string, but that doesn't work. Here is a screenshot of the things I need to fill in: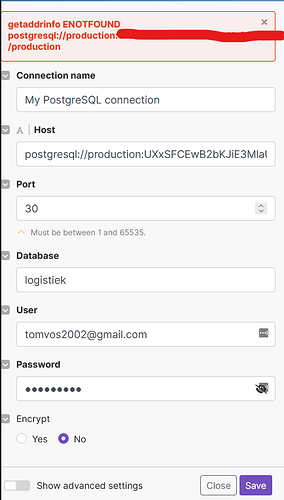 Does anyone know, where I can find this data in order to make this work?
I would like to hear from you!