Hi there!
I encountered this error while clicking a button in the table to open a new webpage: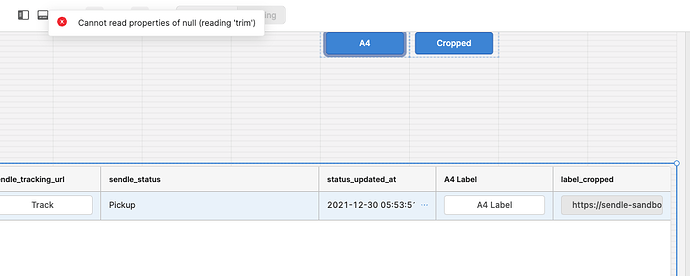 The Table itself is populated from GSheets. Here's the column details: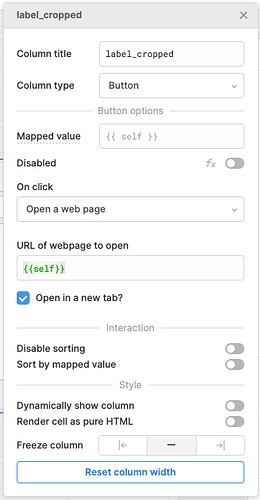 Initially, I tried having a Mapped value of what I want to display on the button and thought that was causing the issue; nope, still got the same error.
Is this an error with {{self}} or the button type in table columns? Either way, I second this feature request where we can put event handlers to Table Action Buttons
Regards