Hi! in a How To topic I was asking if it is possible to access other components of a project from the currency code field of a table, and it seems like it is not possible.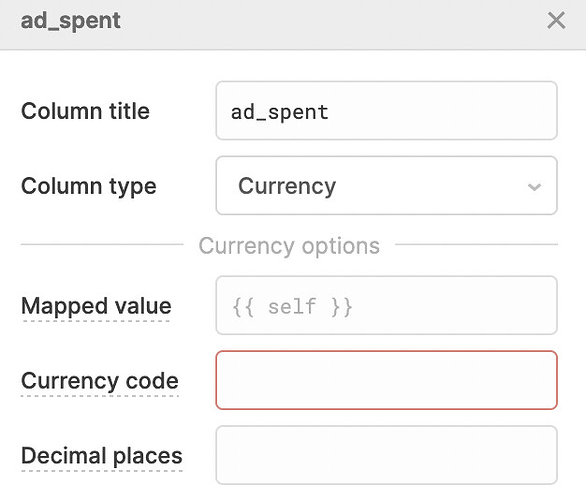 In this field I would like to be able to access the values of a selector for instance: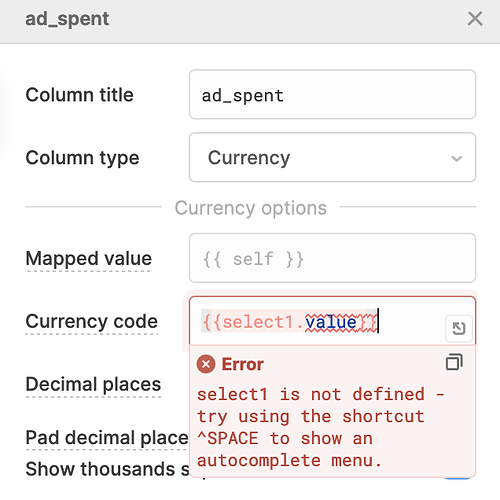 It seems like a very natural thing to be able to do. Would it be possible to add this as a feature?