Hi guys i got the following use case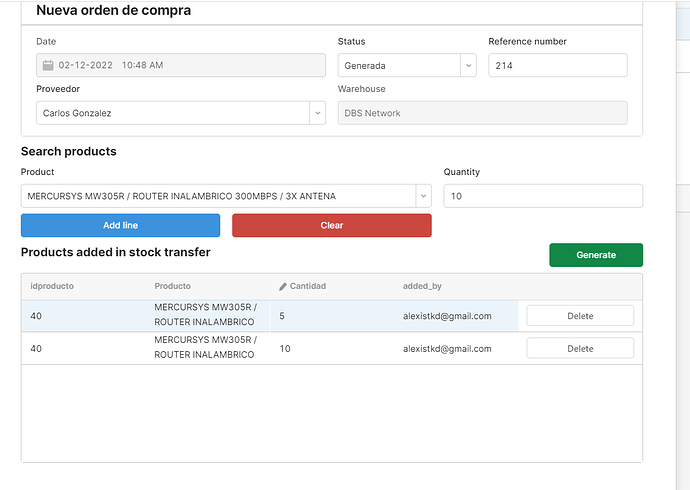 this is a modal to create purchase order for my inventory system, im using localStorage for this to add lines and delete from the table. When i click generate button it saves to 2 postgresql tables in the same db. That works good.
Now im looking to add a Edit purchase order modal so user may edit quantities of product or even add / remove products. But as im using localStorage not sure how to manage that, as im clearing localStorage after the purchase order is generated.
What you guys recommend me? maybe use a temporal table instead of localStorage?
thank you