I've built a keyvaluetable that runs some calcs based on textinput components in my app (length, width, and thickness).
As it stands, textinput2.value and textinput3.value calculate and return values correctly but as soon as I add a third textinput.value to the formulas, my keyvaluetable breaks. I've tried deleting and recreating a third textinput component, checking that the value format is number and not str, but no luck.
I then go into formula and change (textinput4.valuetextinput2.valuetextinput3.value) to (textinput3.valuetextinput2.valuetextinput3.value) and the formula works. Have not been able to find any thread online to troubleshoot and looking for any additional help.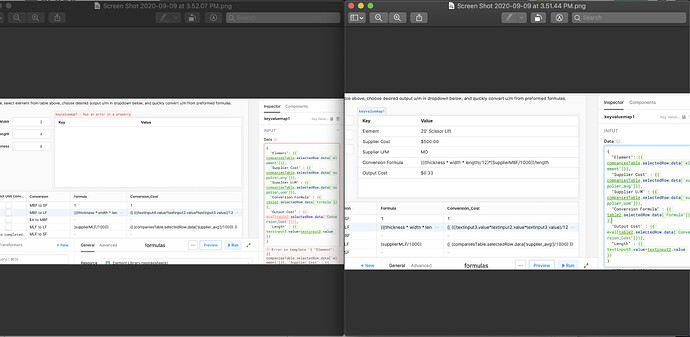 Thanks