I have a tabbed container, where I want to disable some of the tabs based on some conditions.
Recently, I noticed that tabs which had been disabled under certain conditions, were showing up as enabled under those same conditions.
This is confusing: the screenshot below says that I am returning a TRUE in the "disabled" box for my "changes" tab - but the tab is clearly enabled, and I am able to click on it.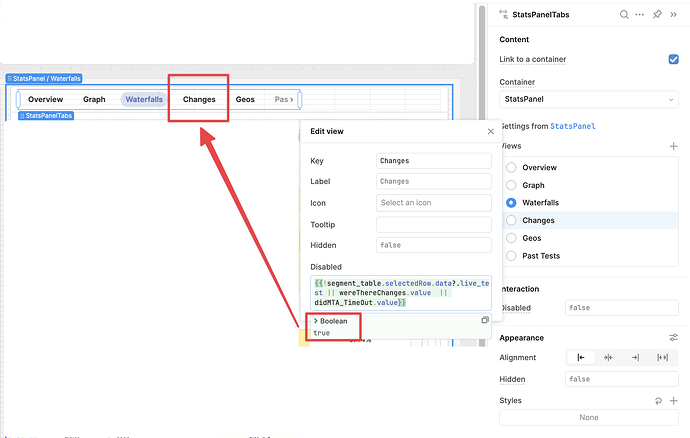 Did something change in Retool? I didn't make any changes. This seems like a bug.