I have a table with products that are listed fine and seem to work properly all around, but I get the error in the title consistently.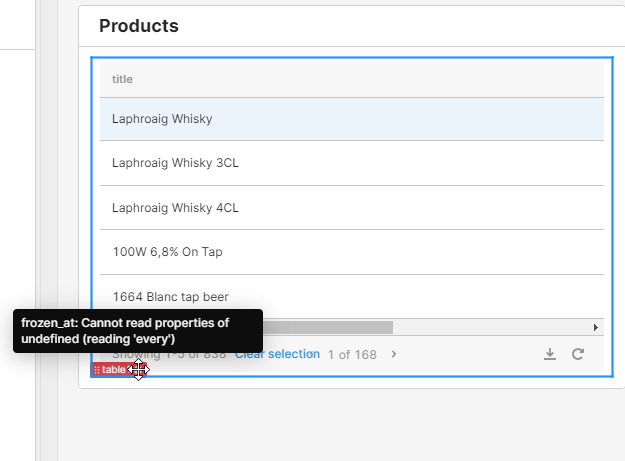 The console says it has 1 error but there is nothing in the actual log.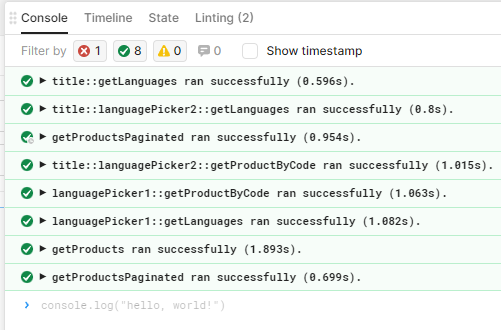 Anyone have any pointers as to where this error might originate from? I did have a frozen column before which I removed to see if the error dissapeared but that doesn't seem to have helped.
EDIT
Just found the error under the "Linting" part of the console. Still have no clue where it's coming from though...