Hi,
I run v2.99 and I recently upgraded my grid controls to the new ones, but a key feature--the overflow text hover--has stopped working. No popup appears if I hover over the ellipsis.
Old control behavior:


I tried permutations of these settings but they have no effect at all.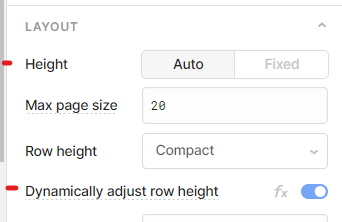 The table cell is type=Text (I tried Auto too--no effect)
There is no hover text in the new control. How do I get it back?