Hello,
I've added a Signature component to my app and once signature has been submitted, a JS query should run to convert the image to Base64.
The JS query itself runs fine with the input from the Signature component when I run the query manually.
However, when I try to trigger the JS query "On capture", it doesn't get triggered at all.
I tried using the "Control query" and the "Run script" to trigger the query, but nothing happens.
When I put console.log("run"); in the run script, it also doesn't show up in the console, so I presume that the On capture event isn't working at all. There is hower no other option available.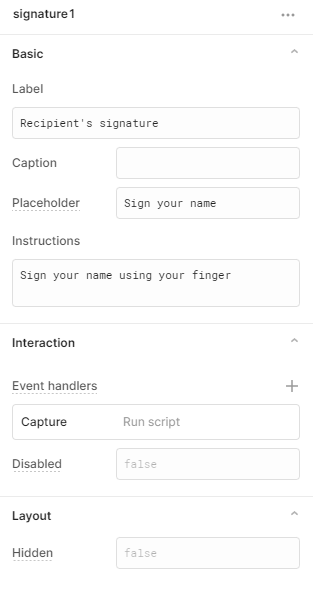 Bug? Or am I doing something wrong?