I was looking in the docs for the app option, "Show query status to viewers" and couldn't find it.
What does this switch option actually do? I thought it may hide these: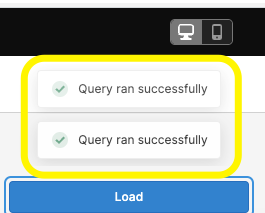 But that doesn't seem to be the case. Could someone tell me what this app option does? Thank you!