Hi there,
I have a tabbed container (view 1, view 2)
In that container is two tables, table1, and table 2.
To the right of that table is a text box
Depending what 'tab' is selected, depends what table shows.
I'd like to show in that table a value form the selected row.
Is there a way to determine which table is 'in view' and then only take the selected row from that data?
Hopefully this makes sense, any help, as always, is appreciated.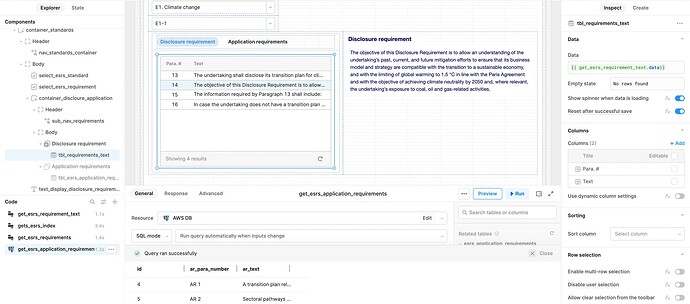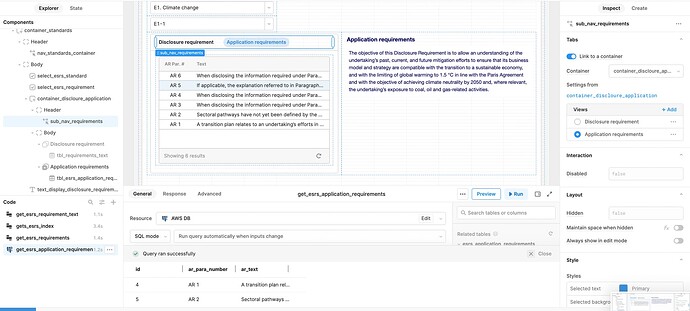 Neil