Hi everyone, I have been having some problems with the following scenario:
Context: I have a table that has the multiple select option enabled and I need to click on a row button to display a modal window in which I have access to the information of the row that was clicked.
Problem: When the multiple selection option is activated and the modal window is activated it takes as reference the last selected row and not the row that was clicked.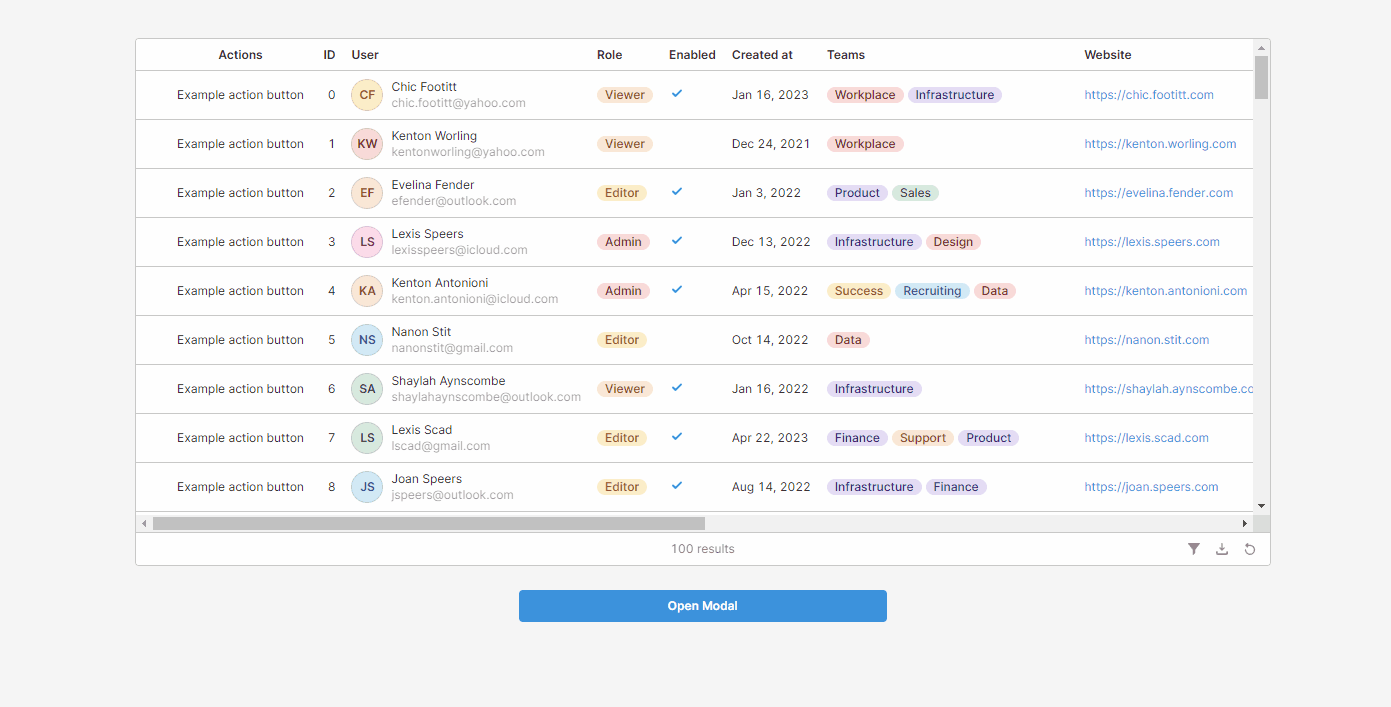 Solutions I have tried: I have been reviewing these articles and trying the different solutions they propose but none of them work, besides I tried to activate the modal using the native action buttons of the table instead of a column but I still have the same problem.
I hope you can help me