Hello, My apologies in advance as a newbie.
I'm building an extremely basic app which pulls a list from a google sheet.
I'd like to be able to filter the results from the search bar at the top.
I've tried to search, but have no idea how I can get the input on the search bar to limit the results in the table. I think I need to build a query that will limit the table, but am unsure how to build the query or where I should put it.
Again, my apologies for what is a very newbie question. If I had hair, I'd be pulling it out!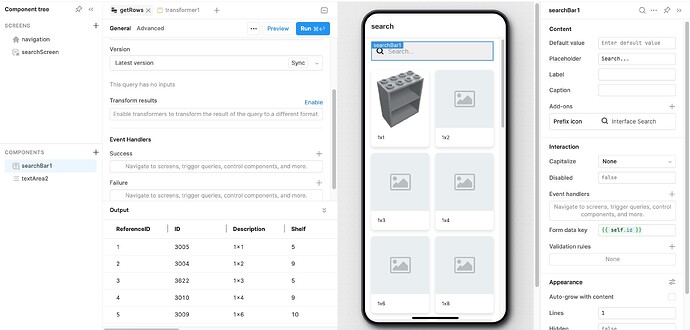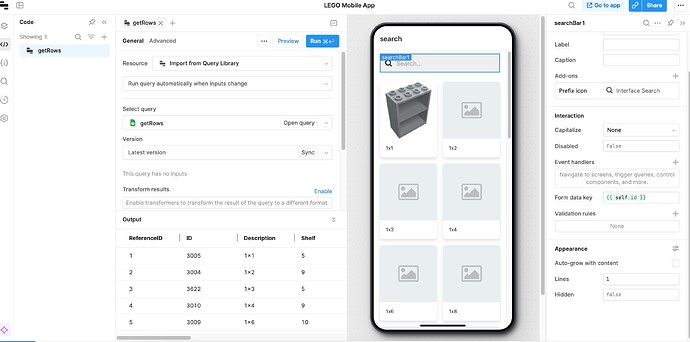 k