Context: using Retool Cloud - simple select SQL sent to BigQuery.
BigQuery processes the query in 1 sec (and even zero if re-run as using cache)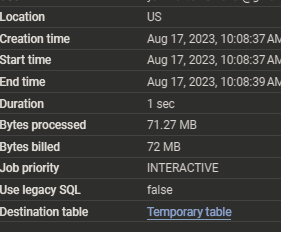 However Retool adds some unknown overhead (even if BQ just retrieves from cache):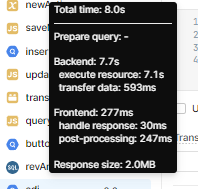 What is Retool doing in its own backend that takes so long ? As shown this is not on the DB...
If Retool uses JDBC under the hood, the same query on DBeaver, using Google's JDBC driver, returns the result in 1.165s (processing+fetching).
If it's using native REST API (or a client library), timing would even be lower.