Hi im new on retool, any option to open a modal when i click Edit button? attached image:

im getting that info from a mysql db, i would like when someone click edit button of a row, it opens a modal with all details and when click Update button, update mysql db.
pd: i know i can create another app and when edit button is clicked open that, but i would like a modal instead so user wont see another app opened
also i know theres a modal option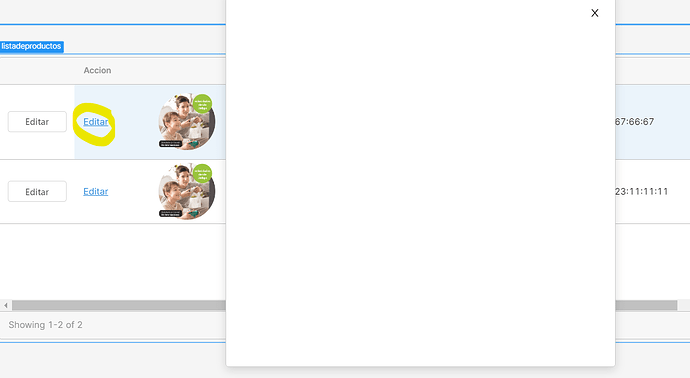 but its possible to make that text a button like the first one on the left?
thank you