Hi guys,
I found a bug, that the Number Input Component is not reacting to the OnChange Method instandly, but reather only after you click outside the window.
For the Text Input Component (and many others) this also works if you make changes without clicking outside the window after you changed the value.
Setup: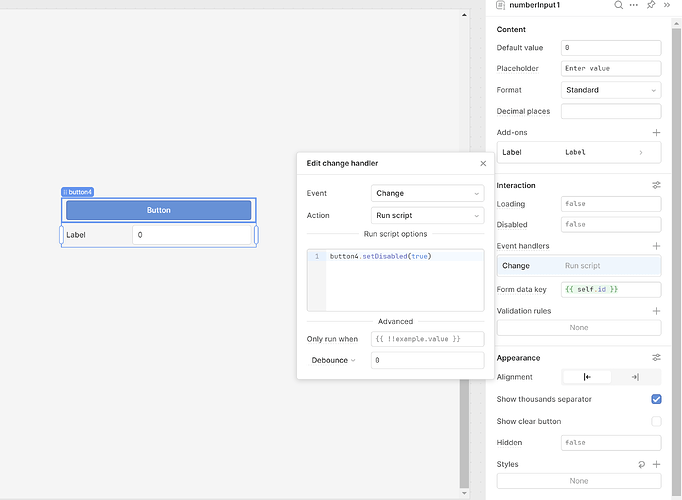 Made Changes (nothing happend):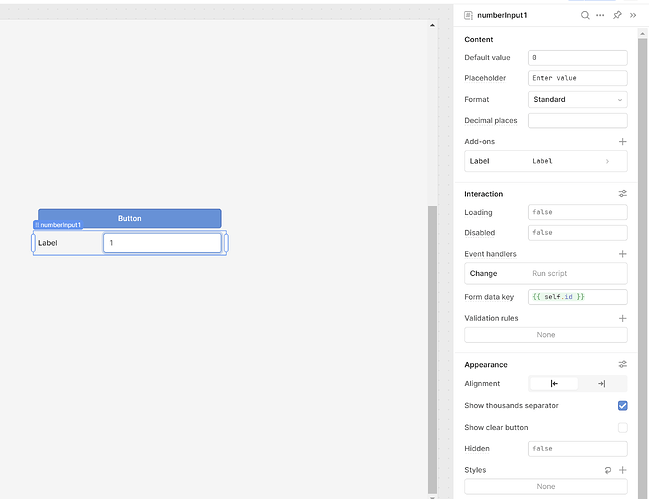 Clicking outside:


Thank you.
Cheers
Justin