Hey leosantosx! Thanks for reaching out about this. While there is no UI that allows you to hide the 'showing' count on the table, you can hide it with some custom CSS. Under Scripts and styles in the 3 dot menu at the top of the editor, you can select CSS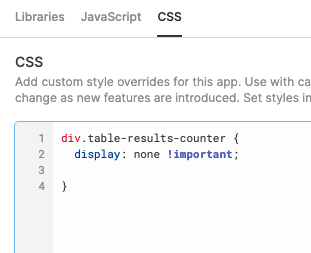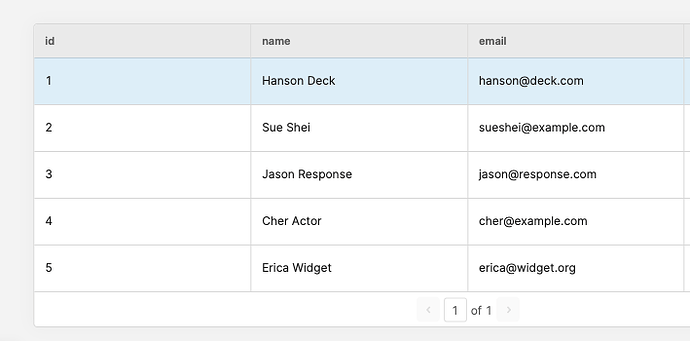 This rule removes that information from the table. Hope this helps!
For those using the newer version of Table released in Q2 2023, check out this post on how to hide the footer.