I'm currently having issues with the Git Syncing config.
I've ran through the rotation outlined in the documents here.
But just to re-iterate, I've done the following:
Attached the retool pub key as a Deploy Key to the target repo
Added the Git integration URL and Branch per settings (Yes, I've used the SSH URL)
Created an empty rep and Initialized with an empty commit.
According to documentation, changes made per my on-prem instance should propagate to the Git repo within ~ 10 seconds. However, I can't get any changes to push to the target repo - regardless of what I do.
Considering none of this information is sensitive, I've included a screenshot below:
(I had to combine all three shots into one, due to the new-bro limitations the forum imposes).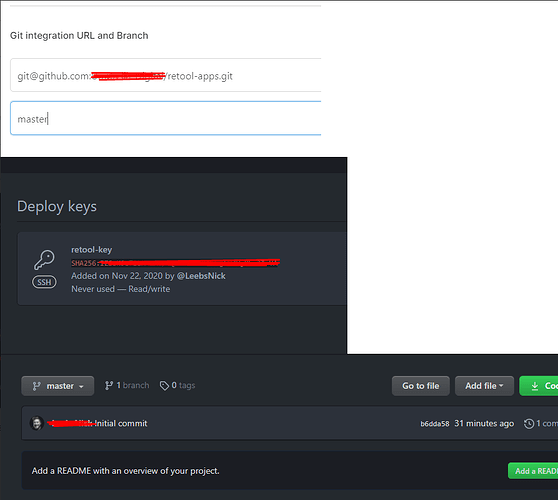 Is there something I'm inherently missing?
Thanks!