Hi
I'm a Python developer and have been building some apps based on Django in the past. A customer approached me with a pretty simple request, and I was now wondering if something like that would also be possible with Retools.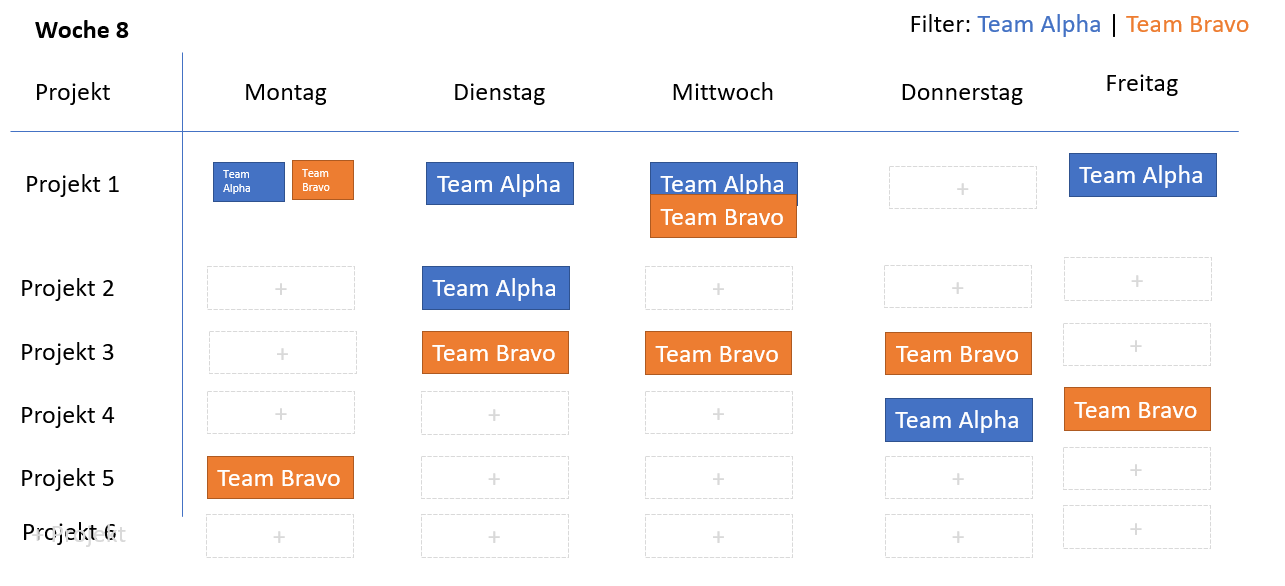 Its basically a very simple team scheduling software with the following features:
Manage projects
Manage Teams
there is a weekly view (like in the screenshot) you can assign teams to projects/days. Granularity is half days and multiple teams can work on the same day at the same project.
The user can jump to the next week
If on a small device it would only show the current day and you can move via pagination to the previous/next day
Have some small notification options: When there are changes in the next two weeks send a SMS notification
have some simple reporting, like project A, how many days work.
Well that's it. This is pretty forward if I do it custom code, but I thought it might be a good case to explore those no-code tools... figuring out if they are really that simple or if they only work on table/form like data.