I have a GANTT Chart in a custom component that I imported from GitHub - frappe/gantt: Open Source Javascript Gantt.
The imported chart looks like this:

My goal is to add functionality to this chart to allow the user to enter new items or change the time frame, etc. I am confused how this is done. I have tried editing the block in the custom component but either I am doing it wrong, or it is not the right approach.
The iFrame code of the chart looks like this: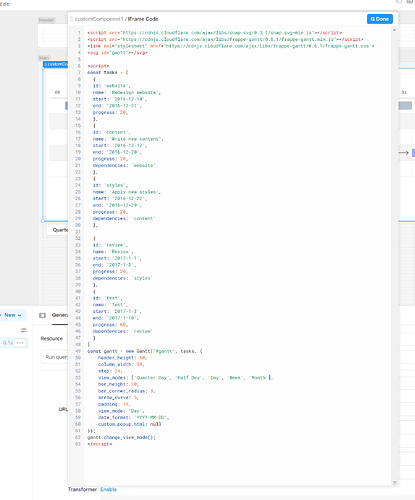 I notice that there seems to be JS linked from an external source at the top, I am curious if this source code is the only way to make this functional.
I appreciate any help. I am more so using this chart as an example for a bigger project.