Hello,
I have an app that I've added user documentation to: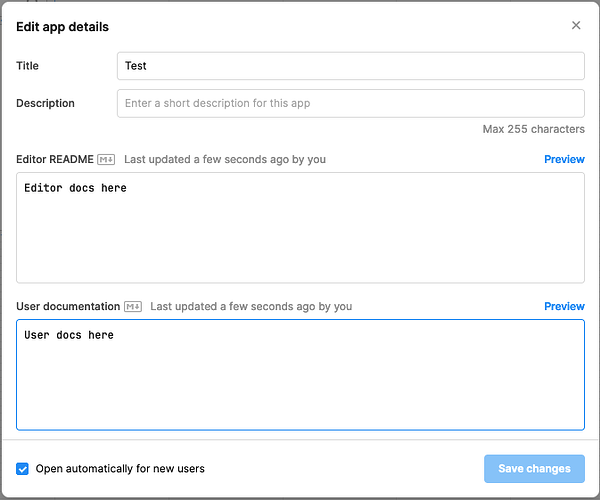 Looking at the documentation here, I see:
User documentation can also be opened by clicking the documentation icon in the lower left corner.
However, I do not see a documentation icon (as an Editor or as a Viewer):

Am I missing something? Further, is there a way to programmatically open the documentation?
Thanks,
Elliott