Hi All
I have a retool table with Au_ppm column in it. I want this column to be color coded based on the Au_ppm value.
I tried to use tag but I am not sure how to use the range. For example, I want to make the cell color RED when the Au_ppm value is >5 ppm, and then orange if the value is between 3-5 ppm.
I can do it in excel but I want to integrate this in my retool app.
Is there anyone can help?
Thanks
This is my table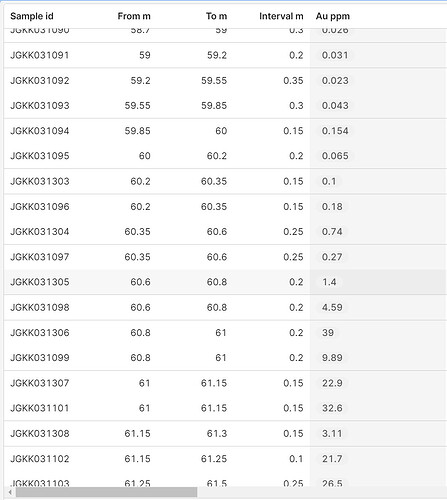 This is the example (Excel table)