Hello,
I have this table in which I display users, and its first column is to display IDs in the type of Tags (Dropdown).
I want to make the tag red if the user is blocked, and green if not.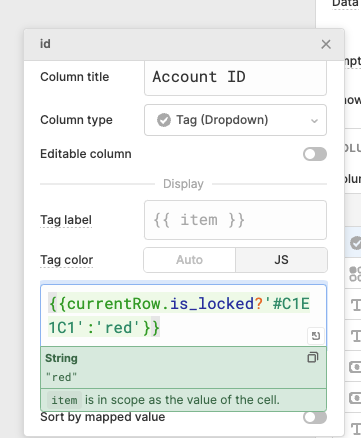 However, this does not work, and the tags maintain their original pre computed color.
Why is this happening?
If I specify the color in a string without JS code, it works.
Thank you very much