Hey

,
Is it possible to chain virtual-steps after each other in the Wizard component?
I'm using the Wizard component with multiple forms; depending the user inputs the final step of the Wizard is a series of virtual steps that trigger queries to submit the forms. I'm finding that putting virtual steps one after each other means that the Wizard still reaches the end of the workflow, but hasn't triggered one of my virtual steps? I'm not sure if I'm doing something wrong or if chaining virtual steps is not-allowed? It seems odd that the virtual steps aren't firing but the wizard still reaches the final step?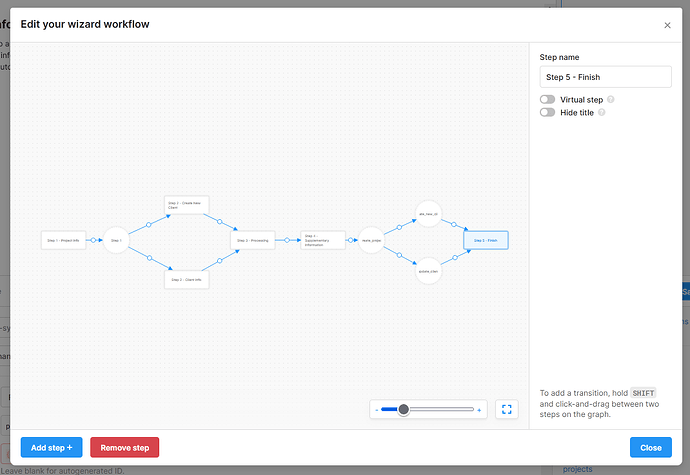 Any help would be appreciated!