I am a bit confused on this issue.
Most of the time when you choose a value to store in a URL it puts a hash (#). Sometimes it puts a normal url param (? or &).
Take a look at this where I managed to somehow get it to do both!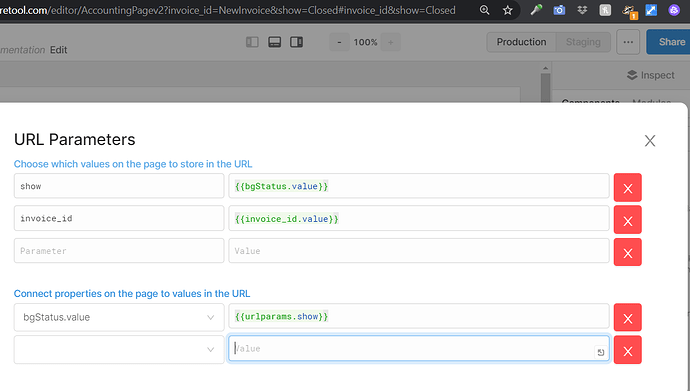 Maybe just a bug? Or a side effect of browser caching?
Should I be trying to just use url params or just hashes?