Hi everyone,
i want to upload data to my Google Cloud Storage.
I created a modul that way:

And a query like this: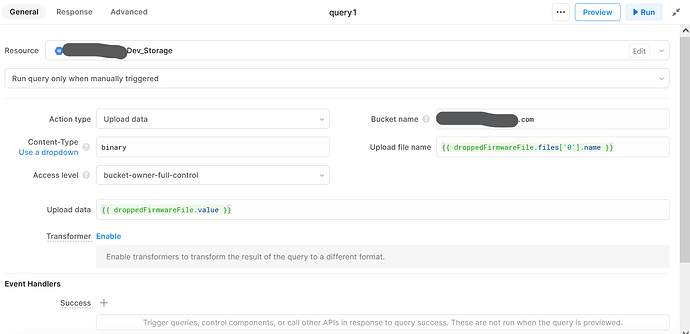 But i got an error: "NetworkError when attempting to fetch resource."
I can list all files in a bucket, but i can't upload data.
Can anyone help me, please?