Hi,
I've been trying to upload an image GCS. When I run the query, there's no errors but I cannot see any new images in GCS console.
I created an GCS resource and used it like below: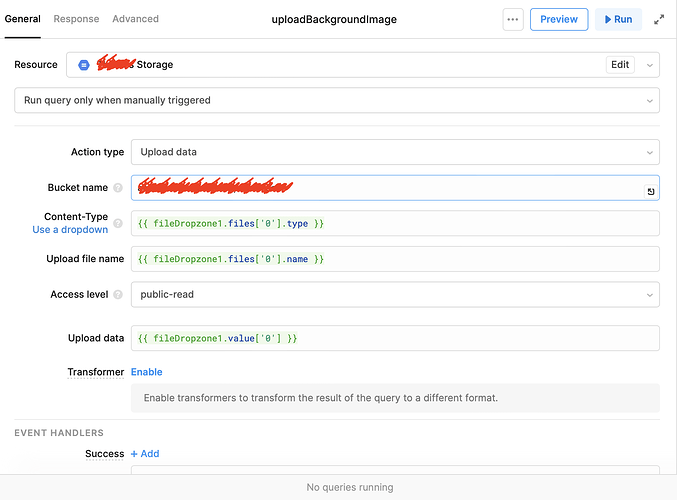 I haven't configured the CORS feature for Retool, because I don't know how to do this. I think my problem came from here.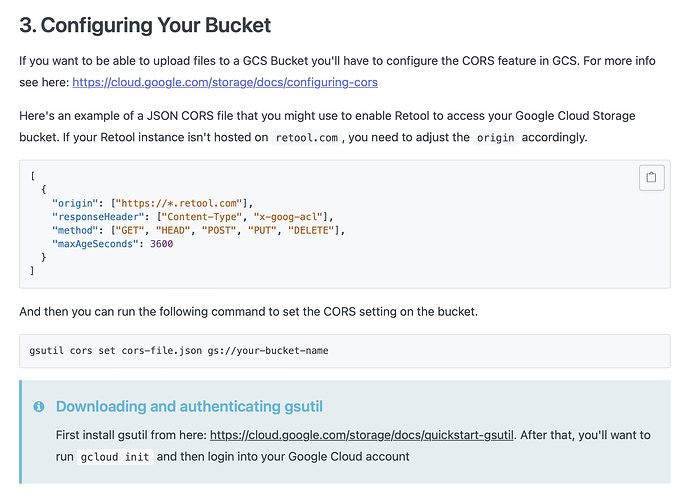 Also, I want to take the public link of the file that I uploaded. How can I do this? fileDropZone component does not work offer this.
Thanks,