I am attempting to refresh my Source table with the information supplied by the end user through the UI. However, similar to other resources, I cannot locate the bulk upsert option in the Databricks resource.

if you see in the mysql resource we have this option.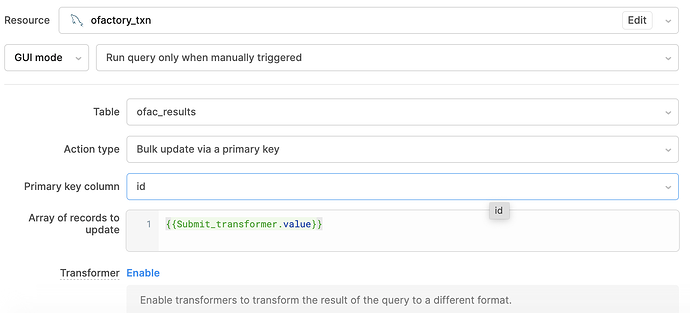 Are there alternative approaches available for updating my Delta table, particularly with regard to Databricks resources?