Hi I'm using postgresql, I created a table in retool, a select query to populate it, made some columns updatable, and linked a bulk update query to the table.
This is the table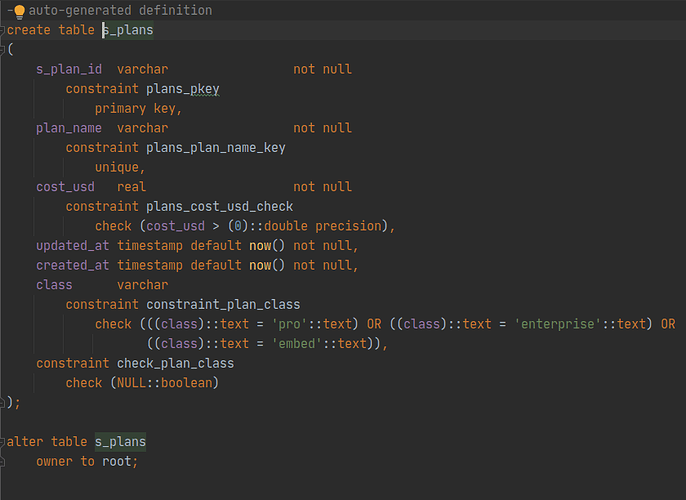 This is the query: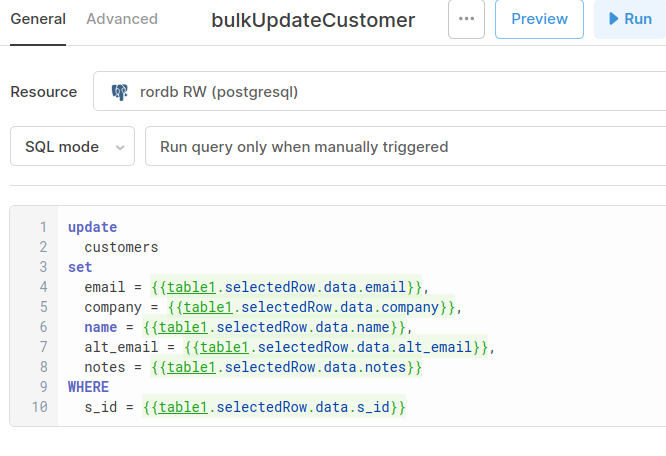 This is how I bind the table to the query:

Now I edit a row in place, press return and click "Save".
No errors, the table reload and the data has not changed!

Refresh shows data has not changed at all.
Then, because there's no way to inspect the SQL query being actually executed, I added "show confirmation modal before running" in advanced query settings (so I can see the selectedRow object being sent) and it actually shows an alert with the old data!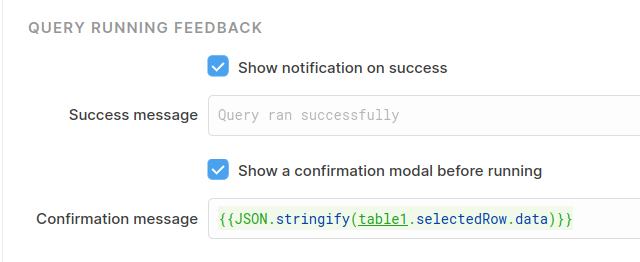 Please advise!