Hello everyone,
I have some trouble when I use a chart component in modal.
When I click on the open modal button usually the graph display seems to bug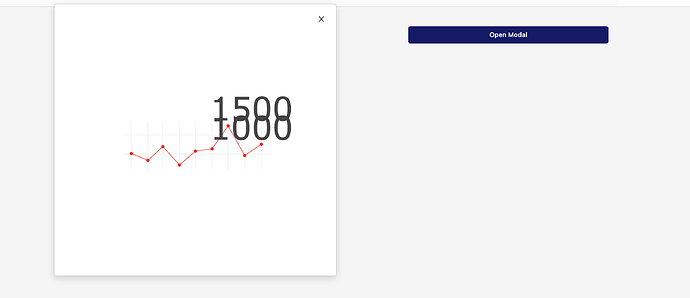 The bug usually stops when I click on the plot.
expected result :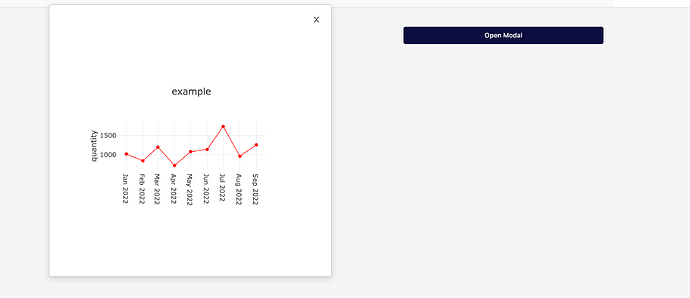 Has anyone encountered this kind of issue before ?
Thanks in advance for you help.
Stanley