Hi there,
I have a table pulling in data with a string column for date values. I only want to show it as is, string--not parsed nor modified to have a uniform look since the data is messy. By messy I mean having values of: "January 2021", "1/6/", "23/3", "17/5/21", etc. There's no point for us to dig in the specific date for these so we decided to leave as is and just work with DD/MM/YYYY moving forward. Yep, we here downunder prefer this format but moments don't like it and it's giving me invalid date see screenshots below: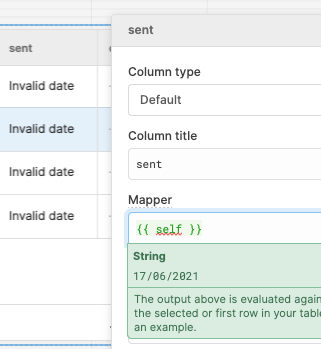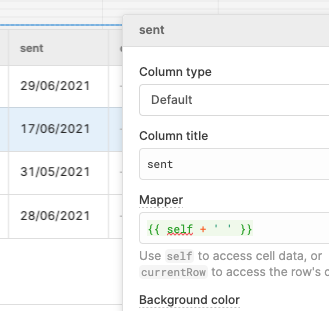 My workaround is to add a space so it wouldn't treat it as a parsed date string. Is this the expected behaviour?
My resource for this is BigQuery and I couldn't find any similar option for disabling auto convert to JS Date Object.
Side note: is that red underline a bug? it keeps popping even though the mapper is working fine.