I have a form which associates a database record with a particular county. I have managed to fill the select list with countries from the database. My problem is how do I select the default value for the select list for a current record. I have tried the following but this does not seem to work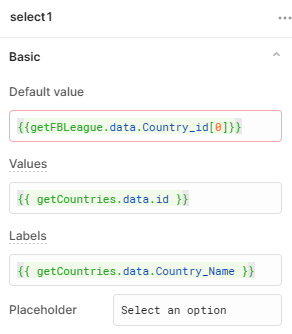 The country_id is a valid id from the countries list but I want to display the corresponding country_name.
Can anyone advise how to set the current value for the list as using the default value as shown is not working.
Thanks