I have a module in which I have a Table. I have a query which should run when said Table has a new row selected. The output selected row is not changing.
The module output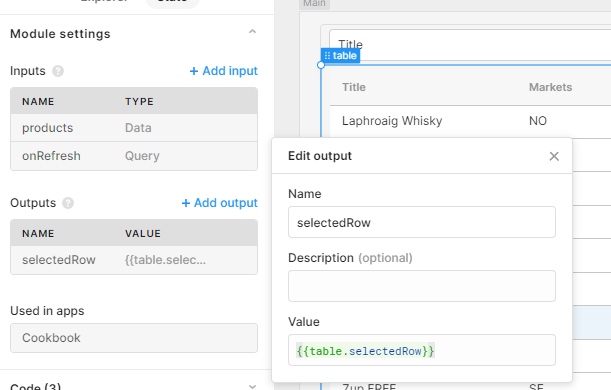 The query input
Notice how I clearly don't have index 0 selected.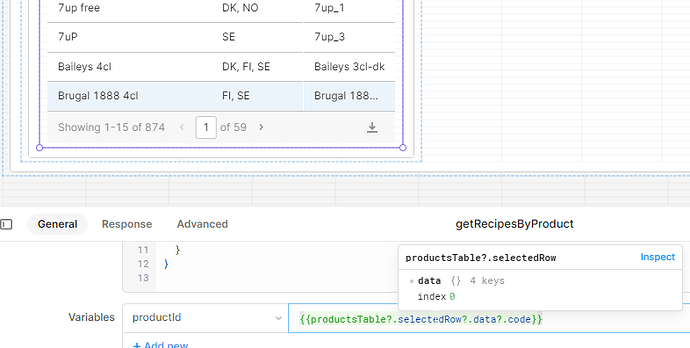 Anyone have any pointers? Thanks!