I had an experienced database person prepare a stored procedure for me that takes data from several source tables to build a report table. I built a prompt to enter a new client name that is used in the stored procedure.

The Run Stored Procedure button is tied to the following query.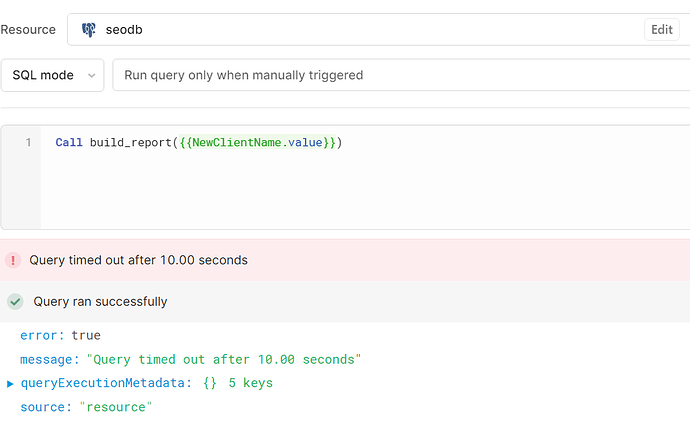 Notice it indicates it timed out after 10 seconds. When I manually run the stored procedure through the database (outside of Retool), it runs properly (Query returned successfully in 48 secs 995 msec.), but takes nearly 49 seconds. Is there a way to grant more time for the stored procedure to run within Retool?